Unlock Productivity with Precision Planning: Make the Most of Shifton's Advanced Scheduling System
The significance of effective scheduling extends beyond mundane organizational tasks, influencing overall business performance and potentially boosting your company's revenue. In this piece, we delve into the art of curating an optimal work schedule, capable of accommodating individual employee needs and circumstances.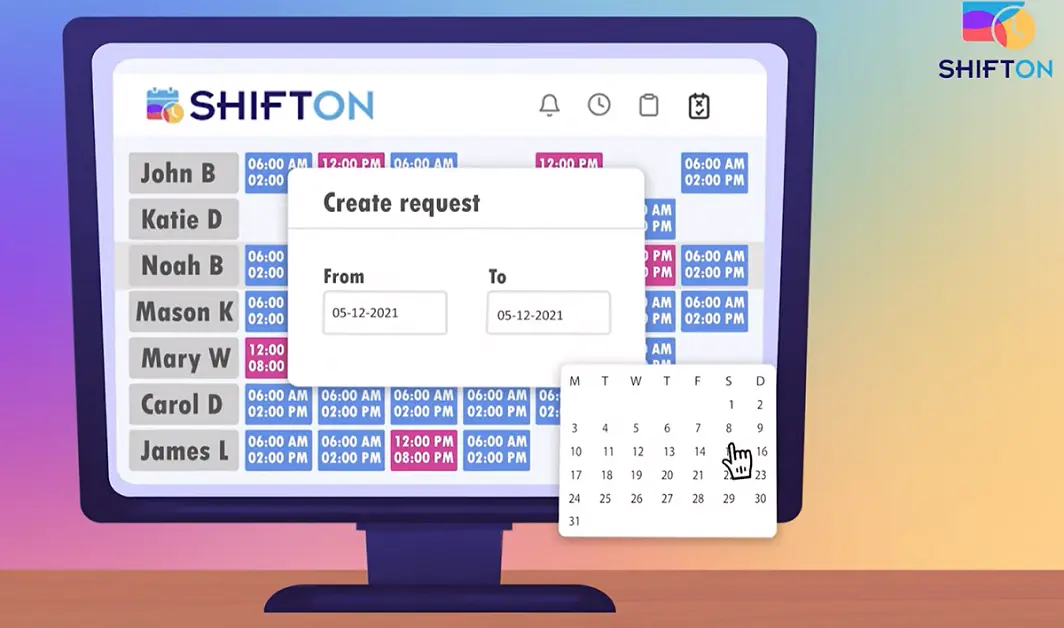 Why does a well-crafted work schedule matter?
The conventional work schedule of 40 hours spread across a 5-day week is fast becoming obsolete. Today's businesses grapple with a myriad of scheduling issues, fueled by diverse factors such as expanded working hours, shift work, flexible hours, part-time engagements, and a sweeping shift towards remote work triggered by the COVID-19 pandemic.
Traditional scheduling methodologies falter amidst such complexity, giving rise to stress and burnout among employees, and subsequently, increased sick leaves and workplace accidents. Frequent schedule amendments can also dent your credibility as a leader, spiraling into increased absenteeism and high turnover rates.
The cascading effects are far-reaching: customer dissatisfaction, dwindling profits, and a deteriorating corporate culture. However, adopting an efficient tool like Shifton could enhance work efficiency by as much as 19%.
How to craft a work schedule that negates these problems?
Embracing the Ideal Work Schedule
A thoughtfully designed scheduling tool enables you to construct work shifts and workflows that satisfy all employees, propel you towards your objectives, and usher in financial rewards. If you are still reliant on Excel spreadsheets or traditional pen-and-paper methods, Shifton offers a groundbreaking alternative.
Shifton's cloud service facilitates swift, streamlined planning of work schedules with a few simple clicks. Modify shifts, incorporate notes, verify employee attendance, process leave requests, and much more with ease.
Shifton's suite of features includes:
- Automated scheduling adhering to labor law stipulations
- Real-time work schedule alterations
- Open shift auctions
- Predefined shift work patterns for simplified scheduling
- Team management and task assignment
- Break planning Note-adding capability for each shift
- Time clock tracking Salary computations
- Comprehensive reports on diverse company parameters 24/7 unrestricted access from any device
- Real-time notifications (SMS, push, email)
- Integration capabilities with popular tools (Zendesk, Quickbooks, Monday, etc.)
Shifton epitomizes a comprehensive solution for orchestrating online work shifts and workflows with optimal productivity. Its expansive array of features and integrations positions Shifton as a singular tool for overseeing the daily workflow of your organization.
Not yet a part of the Shifton community? Now is the perfect time! Register today and make the most of our entire feature-set absolutely free during the trial period!
Don't forget to use the promo code 'Australia' to gain free access to all modules of the Shifton system, and experience firsthand why Shifton is hailed as the top workforce management solution in the Australian market. Explore the beauty and efficiency of our work shift tracking system today!"